!-wesa->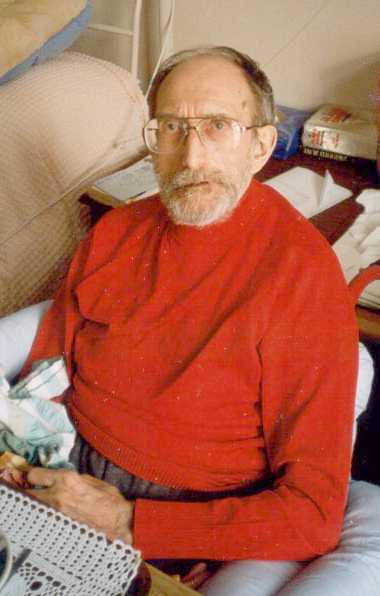 An Interview with Ken Bulmer as Alan Burt Akers: 1998 - Part Two
Tunbridge Wells, Kent, England
The Secrets Of Kregen
I continued the interview series with Ken Bulmer. Ken was very excited to be talking to the fans directly, but my concern was not to tire him out so much.

My other concern was more preparation: obviously, there was a lot more questions we could ask him, but we obviously needed to tap into something like the Kregen mailing list for more input! Obviously, more interviews need to follow, probably sometime in 1999.

This particular day, I wanted to concentrate on some of the vexing questions about the Series. Basically, questions like who are the Star Lords, why did they summon Prescot, and who created Kregen.

This tape I have decided to hold on to, it may be the most important tape of the trip. It will be published in its entirety on this Web page, once the disposition of DP #53 and the Series is decided. Interestingly, when I tallied up the questions for the day, they tallied up to Nine, the sacred number of Kregen!
Morning/Afternoon 99/09/24 Interview
SP: Here today with Ken Bulmer, creator of Prescot of Antares. This tape will be the Big Questions tape, we are going to ask some key questions about the series. Again, he wants to try and write the conclusion to the Series, DP #53. What we will do with this tape, what's on this tape, we won't release until after that happens, or whatever other situation arises. We will hang on to this tape. We are going to ask the questions, and see if Ken can do his best to answer them. Even being the creator, he may not know the answer to these questions. Again, Prescot has evolved over time, so even he may not know the answer, but we are going to give it a big try!

HKB: [ To Come... ]

Part Three of the 1998 Interview
---
---
All materials on this site
1999 by Savanti Inc. All rights reserved.
---
Back to WoK